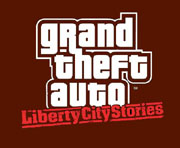 Für GTA-Fans in Nordamerika geht die Reise bereits morgen zurück nach
Liberty City
. Denn dort erscheint das Grafikwunder auf der PlayStation Portable schon morgen. Kurz vor dem Release heizte Rockstar Games die Vorfreude nochmals ordentlich an und bescherte uns heute ein Update der
offiziellen Seite
.
Besonders sehenswert ist der neue
Trailer
, der uns den Multiplayer-Modus genauer vorstellen soll. Aber auch die insgesamt
15 neuen Screenshots
sind einen Blick wert. Neben Anschauungsmaterial gibt es aber auch neue Infos zum Multiplayer-Modus. Folgende Spielarten wurden vorgestellt:
The Hit List: In jeder Runde gibt es eine Person, die eine bestimmte Markierung besitzt. Diese Person muss gejagt werden. Je schneller du ihn erwischst, desto mehr Punkte bekommst du. Das "Opfer" wird per Zufallsprinzip am Beginn jeder Runde ausgewählt. Bist du der Gejagte, dann halte möglichst lange durch!
Street Rage: Durchfahre alle Checkpoints und erreiche als erster Fahrer das Ziel. Klingt einfach, ist es aber nicht! Mithilfe von Waffen könnt ihr Gegner aus dem Weg räumen. Aber auch euch kann es jederzeit treffen! Doch auch nach dem Tod ist das Rennen nicht vorbei. Nach kurzer Pause respawned ihr im neuen Auto und legt wieder los. Kleine Power-Ups können den Rennerfolg zudem etwas vereinfachen.
The Wedding List: Sammelt Autos und bringt sie zum Verladehafen. Eine erfolgreiche Auslieferung bringt Geld. Doch Tricks sind nutzlos, denn nur die Fahrer der Autos wissen, wohin die Lieferung gehen soll!
Des Weiteren hat Rockstar Games neue Teasersites ins Netz gestellt. Wer sich die Satire nicht entgehen lassen möchte, der sollte sich bei den "Related Links" umsehen.