Gewinnspiel
In Zusammenarbeit mit Rockstar Games veranstalten wir passend zur Veröffentlichung von
Grand Theft Auto: Episodes from Liberty City
wieder mal ein Gewinnspiel. Und das könnt ihr von uns abstauben: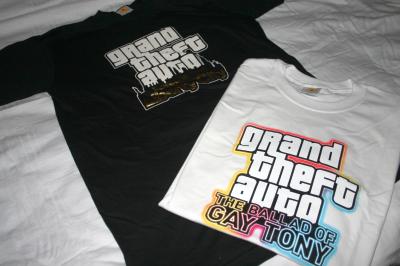 1x Episodes from Liberty City
2x The Ballad of Gay Tony
Um teilzunehmen müsst ihr einen coolen, lustigen oder kreativen Screenshot von GTA IV an gewinnspiel@gtainside.com schicken.

Die drei besten Screenshots erhalten daraufhin ein original Rockstar Games GTA T-Shirt von uns.


Teilnahme ist nur für Personen mit deutschem Wohnsitz möglich. Einsendeschluss ist der 30.11.2009.
Diese Seite wurde 2758 mal aufgerufen!