News
More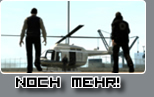 Nach der Previewflut von vor ein paar Tagen, gibt es nun wieder neue Informationen und somit weitere Previews zu GTA4, neue Screenshots wurden ebenfalls veröffentlicht!
Hier die wichtigsten Dinge:
- Teure Autos haben ein besseres GPS als billige. In den neuen Autos wird die Navigation sprechen.
- Einer der neuen Radiosender heißt IF99.
- Liberty City hat einen Flughafen namens Francis International Airport (genau der gleiche Name wie in GTA III). Der Airport ist dem JFK Flughafen ähnlich, und liegt im Osten der Stadt.
- Die Tage sind jetzt ein wenig länger. So dauert eine Stunde 2 Minuten.
- Es gibt keine 4 Jahreszeiten, und es wird keinen Schnee geben.
- Lastwagen können ihre Ladung verlieren
- Der Notruf kann gewählt werden
- Jedes Cop Auto in Liberty City hat einen kleinen Computer. Damit hat der Spieler Zugriff auf die Polizeidatenbank und ruft Daten von jedem Kriminellen der Stadt ab. Ebenso verschafft man sich so Zugang zu sensiblen Daten, welche nur die Polizei kennt.
- Bald wird Rockstar auch Bilder von der PS3 Version veröffentlichen. Die PS3 soll jetzt auf dem gleichen Stand sein wie die Xbox 360.
- Die Playstation 3 war eine der Hauptgründe für die Verschiebung.
- Das Handy-Netzwerk wurde in der Demo 'Badger' genannt, während es früher noch 'Whiz' hieß.
- Bei den Kameraperspektiven sind alle traditionellen Ansichten immer noch vorhanden. Hinzu ist aber eine 'Dashboard'(Armaturenbrett)-Ansicht gekommen.
- Beim Spielen der Demo kamen die Redakteure an dem Restaurant 'Poop Deck' vorbei, wo sie sich mit Francis McGreary getroffen hatten. Weitere Orte waren 99 Long Road (in Broker), Oneida Avenue, die Perestroika-Bar, South Parkway, Albannay und Franklyn Street Westbank.
- Ein blauer und roter Suchradius umgibt auf der Karte den Punkt, wo das Verbrechen stattfand und Nikos letzter bekannter Aufenthaltsorts war.
- GTA IV ist so gut wie fertig. Rockstar ist nur noch damit beschäftigt, hier und da ein paar Fehler auszubügeln und Kleinigkeien zu ändern.
- Es gibt einen Ort der so ähnlich aussieht wie die Villa von Salvatore Leone. An dieser Stelle wurde aber auch gesagt das GTA IV nichts von der Story her mit den alten Teilen zutun haben wird.
- Man kann die Freiheitsstatue im Spiel besichtigen.
- Die Redaktuere haben gesehen wie Flugzeuge im Himmel gefolgen sind.
- Wenn Niko in der U-Bahn ist kann er keinen Anruf bekommen.
- Freunde im Spiel zu haben ist genauso wichtig wie die Missionen.
- Fährt man auf einer "Off-Raod" Strecke bleibt Matsch an den Autoreifen hängen.
- In GTA IV wird man viele Gelegenheiten bekommen Freunde zu finden.
- Die Cut-Scenen interagieren jetzt mit dem Gameplay.
- Hot Dogs können gekauft werden.
- Niko kann ein Headset benutzen.
- Um auf den Freeways fahren zu können muss bezahlt werden. Wenn Niko das nicht tut wird er verfolgt.
- Bekannte Marken werde parodiert. Aus "Timberland" wird so "Hinterland".
- Niko wird von Cops auf der Straße und in der Luft verfolgt.
- Das Sniper-Gewehr hat mehrere Zoomstufen.
- Niko Bellic kann mit dem Hubschrauber auf Häuserdächern landen.
---

Übersetztes Preview von Gamesradar.com und Screenshots im Großformat(720p)!

- Niko kann schwimmen, aber nicht unter Wasser tauchen .
- Die FBI heißt im Spiel FIB.
- Rockstar arbeitet seit November 2004 an dem Spiel.
- Das Liberty City Police Department wird der größte und intelligenteste - dank der stark verbesserten KI - Verteidiger des Gesetzes sein, der je in einem GTA war.
- Polizeiwagen erscheinen auf dem Radar
- Der Spieler kann neue Klammoten für Niko kaufen
- Wenn Niko zum ersten mal in Liberty City kommt, bleibt er bei seinem Cousin in einer heruntergekommenen Gegend von Broker.
- Liberty Tree ist der Name der Tageszeitung von der Stadt, es erschien erstmals in GTA III
- Eine überarbeitete Version von Salvatore Leone's Haus erscheint im Spiel, wir entdeckten es am Ende der Mission "Truck Hustle".
- In Bezug von alten bekannten Gesichtern aus früheren GTAs, sagte Rockstar, dass es "praktisch nichts" wird.
- Das Frachtschiff, mit dem Niko ankam, nennt sich "Platypus", ein anderes Schiff heißt "Octopus" und ist ebenfalls bei den Docks zu sehen.
- Dwayne Ford ist Playboy's X alter Partner und wurde kürzlich aus dem Knast entlassen
- Die Stadt wird sich grundlegend ändern, wenn die Sonne untergeht - mit anderen Passanten und mehr Gefahren auf Straßen.
Fill out this formular in order to register on GTAinside. After registration you will get access to additional functions like posting comments and your own favorite mods list! The membership is completely free.
Please fill out the whole formular and don't forget to enter a valid email address to be able to verify your account.