News
More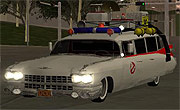 Das Wochenende ist leider schon wieder vorbei und der Ernst des Lebens wartet auf uns. Damit der Spaß aber dennoch nicht zu kurz kommt, gibt es jetzt erstmal ein paar nette Files für euch:

CARS:
- FlatOut-Thunderbolt (GTA:SA)
- FlatOut-Trasher (GTA:SA)
- FlatOut-Blade (GTA:SA)
- Isuzu 27151 (GTA:SA)
- Ford Sierra RS Cosworth (GTA:SA)
- Ford Focus RS Police UK (GTA:SA) (-> Polizei)
- Ghostbusters ECTO 1 (GTA:SA)
- BMW 850i (GTA:SA)
- Lada Niva 4x4 Offroad (GTA:SA)
- Corsair-F4U1d (GTA:SA) (-> Flugzeuge)

SKINS:
- Pilotenuniform (GTA:SA)

MODS:
- Collisionsfile MOD (GTA:SA)
- L.A. Mod (GTA:SA)

Viel Spaß ...
Fill out this formular in order to register on GTAinside. After registration you will get access to additional functions like posting comments and your own favorite mods list! The membership is completely free.
Please fill out the whole formular and don't forget to enter a valid email address to be able to verify your account.