News
More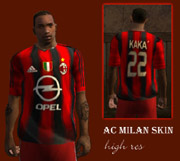 Ein Tag ohne neue Downloads auf GTAinside? Nein, auch Serverausfälle und Downtimes halten uns nicht auf und so haben wir auch heute neue Downloads für euch parat:

CARS:
- 2F2F Elegy V1.4 (GTA:SA)
- FnF Skyline (GTA:SA)
- Airbrush Hotknife v2 (GTA:SA)

MODS:
- Groove 4 Life V2.0 (GTA:SA)
- Hardwaremania Turkey Garage (GTA:SA)
- Statoil (GTA:SA)

SKINS:
- Jackass Klamotten (GTA:SA)
- FOX T-Shirt (GTA:SA)
- AC Milan Skin v2 (GTA:SA)

TOOLS:
- DayTimePicker (GTA:SA)

Das Forum ist leider noch immer nicht erreichbar, bei Fragen zur Installation der Files benutzt bitte die Kommentar-Funktion unter dieser News.
Fill out this formular in order to register on GTAinside. After registration you will get access to additional functions like posting comments and your own favorite mods list! The membership is completely free.
Please fill out the whole formular and don't forget to enter a valid email address to be able to verify your account.