News
More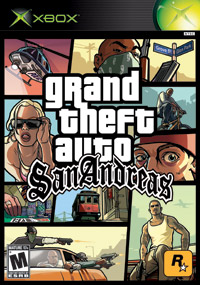 Man könnte schon fast sagen, dass San Andreas (Xbox) im Schatten der PC-Version steht. Deshalb fasse ich noch mal einige grundlegende Informationen zusammen um es ein wenig schmackhafter zu machen.

Der Release-Termin ist nach wie vor der 7. Juni in den USA und der 10. Juni in Europa. Wie es aussieht ist die Xbox-Umsetzung so gut wie fertig und bereit für den Verkauf. Auch der Sound kommt nicht zu kurz, es wird mit einer "Dolby Surround 5.1-Unterstützung" gerechnet. Wie auf dem Computer können mp3-Dateien eingefügt werden und mit Werbesprüchen versehen werden. Zu guter letzt die Grafik, sie hebt sich deutlich von der etwas schmächtigen PS2-Grafik ab.

Das offizielle Xbox-Magazin wird in einer kommenden Ausgabe ein großes Preview geben. Über den Multiplayer-Modus gibt es leider noch nichts zu berichten, da müssen wir wohl abwarten.

Fill out this formular in order to register on GTAinside. After registration you will get access to additional functions like posting comments and your own favorite mods list! The membership is completely free.
Please fill out the whole formular and don't forget to enter a valid email address to be able to verify your account.