News
More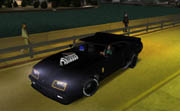 Zur späten Stunde habe ich noch ein kleines Update für euch! Here we go:

CARS:
- Ford Falcon Last V8 "Interceptor" (GTA3)
- Ferrari F-50 "Vice Special" (GTA3)
- Ferrari F-50 Convertible "Special Edition" (GTA3)

BIKES:
- PCJ GTR (GTA:VC)

WALLPAPERS:
- GTA SanAn Wallpaper by capo (GTA:SA)

MODS:
- Filmstudio (GTA:VC)
- North Point Einkaufszentrum (GTA:VC)
- Flughafen Werbung (GTA:VC)

Viel Spaß mit den Downloads...
Fill out this formular in order to register on GTAinside. After registration you will get access to additional functions like posting comments and your own favorite mods list! The membership is completely free.
Please fill out the whole formular and don't forget to enter a valid email address to be able to verify your account.