News
More


Folgendes hat mich Hijacker vom Projekt Frankfurt gebeten zu posten:

Für viele von euch, ist das Projekt Frankfurt noch ein Begriff. Wir sind eine Truppe aus Idealisten die nur ein Ziel verfolgen: Wir wollen aus GTA3 und später GTA Vice City ein komplett neues Spiel machen, das es vorher noch nie gab. Deswegen setzen wir uns dafür ein, ein bisschen mehr deutsche Kultur ins Spiel zu bringen, indem wir die großen Banken der Stadt Frankfurt am Main nachbauen, mit ihren vielen Sehenswürdigkeiten, die die Stadt am Main zu bieten hat.
Und natürlich nicht zu vergessen der Große Flughafen, der auf der ganzen Welt bekannt ist. Dafür brauchen wir natürlich viele Leute, die beim Projekt Tatkräftig mit helfen um das Projekt zu verwirklichen.
Deswegen mein Aufruf an alle, die was für GTA 3 und später GTA Vice City übrig haben: Macht mit und seid ein Teil vom Projekt Frankfurt! Nur mit eurer Hilfe können wir das Projekt fertigstellen. Nur gemeinsam sind wir stark.
Also jeder der was vom Editieren versteht soll sich doch bitte bei uns im Forum melden. Damit wir alle mit unseren Computerhelden Frankfurt City unsicher machen können, und wir alle ein stück Geschichte schreiben. Also ich zähl auf euch.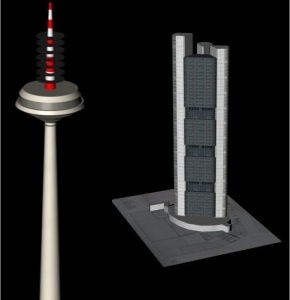 Fill out this formular in order to register on GTAinside. After registration you will get access to additional functions like posting comments and your own favorite mods list! The membership is completely free.
Please fill out the whole formular and don't forget to enter a valid email address to be able to verify your account.