News
Back


---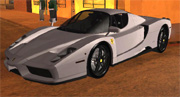 ... gibt es nochmal einmal die Zusammenfassung der letzten Tage. Darunter ist ein wunderbarer Ferrari Enzo, den ihr auch hier rechts schon sehen könnt. Des Weiteren wurde noch folgendes freigeschaltet:

CARS:
- Ferrari Enzo Novitec (GTA:SA)
- 1975 Chevrolet Chevette (GTA:SA)
- Rollstuhl (GTA:SA)

MODS:
- Albert Heijn Mod (GTA:SA)
- License Plates - East USA (GTA:SA)
- Tommy Background (GTA:VC)
- Johnsons Cars And Garage (Texturmod) (GTA:SA)
- Pirelli Mod (GTA:SA)
- Background 4.6 (GTA:VC)

SKINS:
- Manchester United home kit 07/08 (GTA:SA)
- New Era MLB Basic Cap: Atlantic Baves (GTA:SA)
- Adidas Gil Zero I (GTA:SA)
- Levis Pack SK7 v 2 (GTA:SA)
- Pimp Suit SK7 (GTA:SA)
- G Unit Tee SK7 (GTA:SA)

FLUGZEUGE:
- Boeing 737-800 Tam Skin (GTA:SA)
- British Airways Boeing 737 800 SKIN (GTA:SA)

WALLPAPERS:
- GTA IV Wallpaper (GTA4)

MAPS:
- The new Age Island Mod (GTA:SA)
- Drei gemodelte Inseln In sketchup (GTA:SA)

TOOLS:
- ViceCity Tool 1.5 (GTA:VC)

Falls es bei der Installation der Files zu Problemen oder Fehlern kommen sollte, könnt ihr wie gewohnt im Forum Hilfe erfragen oder mit der Board-Suche nach eurem Problem suchen.


Des Weiteren möchte ich alle nochmal an dieser Stelle darauf hinweisen ausschließlich unsere GTAinside.com oder GTAinside.de -Domain zu benutzen. Subdomains von gamigo.de werden bald abgeschaltet!
Recent News
More