Maccer.net
Diese Seite ist die offizielle Homepage des Musikers "Maccer". Hier könnt ihr euch seine Biografie, seine Tour-Daten, Zitate, etc. anzeigen lassen. Schaut mal vorbei!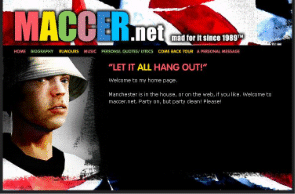 The Epsilon Program
Das Epsilon ist eine Art Sekte, die hier für neue Mitglieder wirbt. Sie kritisieren alle wissenschaftlichen Erkenntnisse und versuchen Verwirrung zu stiften.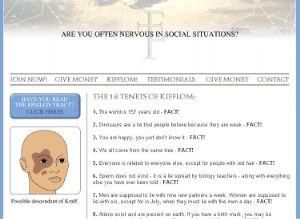 Cluckin' Bell
Cluckin' Bell ist die Fastfood-Kette aus San Andreas. Sie hat sich im ganzen Staat verteilt. Hier bekommt ihr alles was euer Schlemmer-Herz begehrt. Aber passt auf, zuviel davon und ihr werdet dick und unbeweglich! Auf der Seite findet ihr aktuelle Angebote, etc.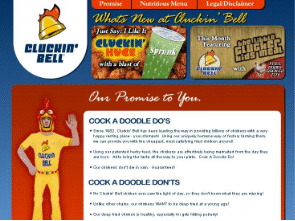 Exsorbio
Die offizielle Homepage des begehrten Handhelds aus San Andreas. Diese Seite ist auf jeden Fall einen Besuch wert, es geht hier in erster Linie nicht um Videospiele…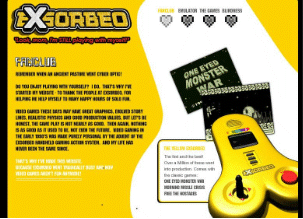 Forgotten Legends of West Coast Rap
Hier gibt es allerlei Informationen zu den bekanntesten Rappern, wie z.B. Madd Dogg, O.G. Loc, Gaffle One, etc. Nicht unbedingt jedermanns Geschmack aber trotzdem eine schöne Internetpräsenz.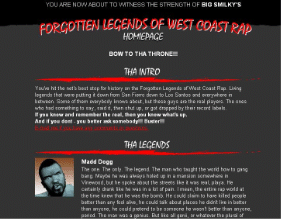 Fear It? Do It !
Hier will ein Psychiater aus San Andreas seinen Patienten die Ängste nehmen. Haben Sie irgendwelche Probleme, so suchen sie schnellstmöglich Darius Fontaine auf. Ihr Retter in kritischen Phasen ihres Lebens.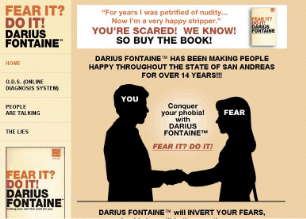 Der Inhalt dieser Seiten ist natürlich nicht ernst zunehmen, es handelt sich lediglich um einen satirischen Spaß von Rockstar Games.
This page was viewed 289273 times.