GTAinside became a victim of a hacker attack yesterday. To protect the site we have installed several security mechanisms. If you find something suspicious or something is not working, please send us an email to
[email protected]
We thank you for your support.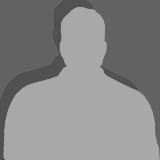 thememez1
Welcome to my GTAinside userpage! Here you find some information about my live in Los Santos and Liberty City. If you have any further questions, don't hesitate to contact me by a Private Message.

Cheers!
thememez1
Age: 23
No friendships added yet.
I have 0 rank points
.(
?
)
My GTAinside rank is and I'm called:
"Vic"
Comments:
News: 0
Downloads: 0
Videos: 0
Total:
0
---
Modifications:
(since 07.11.2012)
Released: 0 mods
Total:
0 downloads
Average:
0 downloads
---
Userpage:
100 Views
---
Last online:
01.11.2020, 03:44