News
More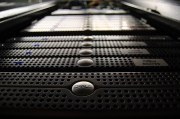 You might have noticed that we had lots of server issues in the past few weeks and GTAinside.com was down too many times. That's the reason why we have moved the website to brandnew servers. But that has brought us some new problems as the visitors of the english version of our site might have seen: Many of you were not able to download any mods during the last hours. The problem has been fixed and we hope that all of you can enjoy our site now.
If you see any errors or further issues, do not hesitate to drop me an email or give us a comment under this news. Thank you in advance!
Regards,
Alex
Fill out this formular in order to register on GTAinside. After registration you will get access to additional functions like posting comments and your own favorite mods list! The membership is completely free.
Please fill out the whole formular and don't forget to enter a valid email address to be able to verify your account.