News
More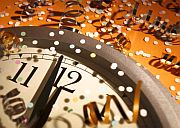 This is the last posting in 2009 and I want to use this opportunity to thank all of you who are participating in GTAinside.com. Therefore thanks goes especially to all modders, uploaders, visitors and forum admins. And recently thanks also goes to those guys who are adding youtube videos to our download entries.
But don't worry: We will be back in 2010 and we've lots of ideas to improve GTAinside in such a way that it stays the world's number one for GTA modifications.

I wish you a nice New Year's Eve and a Happy New Year!
Fill out this formular in order to register on GTAinside. After registration you will get access to additional functions like posting comments and your own favorite mods list! The membership is completely free.
Please fill out the whole formular and don't forget to enter a valid email address to be able to verify your account.