News
More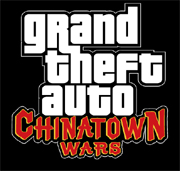 At the Electronic Entertainment Expo (E3) Nintendo announced a new GTA game for their handheld Nintendo DS. The game is named GTA Chinatown Wars and the location is once again Liberty City. The game is based on new characters and a new game engine. Chinatown Wars will be out this winter. No further information so far. But based on the name we can assume that the story evolves around the Chinese mafia.
When we know more about the new title, we will let you know!
Fill out this formular in order to register on GTAinside. After registration you will get access to additional functions like posting comments and your own favorite mods list! The membership is completely free.
Please fill out the whole formular and don't forget to enter a valid email address to be able to verify your account.