News
More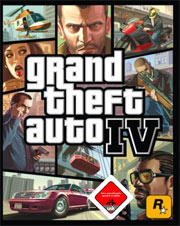 The scheduled GTA IV release in Germany approaches gently and the last details have to be handled. One part of that procedure is the rating.

And there are some good news for all German fans: The Xbox360 version of GTA IV received the red label, which means that the game will be available only for adults. Cynamite.de obtained information, if the unrated version of GTA IV will be released in Germany. And the answer was "Yes".

That means that German players can enjoy the full and unrated version of GTA IV. What do you think about that?
Fill out this formular in order to register on GTAinside. After registration you will get access to additional functions like posting comments and your own favorite mods list! The membership is completely free.
Please fill out the whole formular and don't forget to enter a valid email address to be able to verify your account.