News
More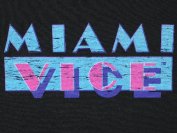 Einige von euch kennen ihn vielleicht bereits aus dem Forum. Es handelt sich um das Movie, welches Dominik mit seinem Team, das sicht "AXAS Film Productions" nennt, derzeitig kreiert. Hierbei schreibt er eine Story, die die beiden Drogenfahnder Sonny Crockett und Ricardo Tubbs nach Los Angeles führt. Erscheinen soll das ganze am 20. Dezember. Natürlich wird es den Download auch hier auf GTAinside.com geben. Einen Trailer gibt es auch bereits:





Des Weiteren wurde ein Interview mit
Dominik
geführt, das sich rund um das Projekt, das Team dahinter und die Story dreht:
Makaveli: Was macht ihr bei eurem Projekt genau?
Dominik: Wir produzieren mithilfe der GTA San Andreas Engine einen Miami Vice Movie! Keinen einfachen 08/15 Stuntfilm sondern ein Film mit Tiefgang, viel guter Musik und einer durchdachten Story! Dabei halten wir uns auch sehr an die Vorlage um den 80er Style gut übernehmen zu können!

Makaveli: Eine Story? Um was dreht sich der Film denn?
Dominik: Der Film handelt von den beiden Undercovercops Sonny Crockett und Ricardo Tubbs! Sie arbeiten in Miami beim Vice, der dort ansässigen Drogenbehörde! Der Stil der beiden ist unverkennbar, Pastellfarbene Leinenanzüge, dunkle Sonnebrillen und weißem Armanisakko über bunten Shirts! Halt die typischen 80er Mode Ikonen! Sonny fährt einen weißen Ferrari Testarossa und Tubbs ist ein richtiger Gentleman! Es ist halt alles auf Edlen Look getrimmt! In diesem Film wird es nur etwas anders zugehen! Raus aus dem Sunshinestate Florida, und rein in die Bronx von LA!

Makaveli: Klingt interessant. Und man sieht die beiden wirklich direkt im Film? Was musstet ihr alles besorgen, als Kulisse? Musste viel verändert werden?
Dominik: Sonny Crockett kommt von Anfang an vor,Ricardo Tubbs erst ziemlich zu Ende! Das ist eine besonderheit an dem Film! Sonny ist diesmal auf sich alleine gestellt! Für die Produktion brauchten wir natürlich auch den weissen Testarossa,die Skins,Sounds und einige andere Sachen! Aber da Los Santos ja schon an Los Angeles angelehnt ist,viel es uns da etwas leichter! Ach ja, einige Kulissen mussten gemappt werden aber die kommen nur in 2 Szenen vor.

Makaveli: Was nutzt ihr eigentlich für Programme, um z.B. die Effekte ablaufen zu lassen?
Dominik: Für die Filmarbeiten benutzen wir den San Andreas Camhack,Fraps als Aufnahmeprogramm und einige Mods für zusätzliche Spielfeatures! Zur Videobearbeitung werden Magix Video,WMM,und Adobe Photoshop benutzt!

Makaveli: Wie lange arbeitet ihr schon an dem Film? Und wann soll er erscheinen?
Dominik: Die eigentlichen Vorbereitungen zur Produktion begannen am 15.01.2006! Und erscheinen soll er aller vorraussicht am 20.12.2006! Terminänderungen sind natürlich immer möglich aber ich gehe stark davon aus das wir den Termin einhalten können.

Makaveli: Da freuen wir uns doch drauf. Könnt ihr bereits etwas über die Filmlänge sagen?
Dominik: Ich rechne mit etwa 25 Minuten ohne Vor- und Abspann, aber es wird mit Sicherheit noch die ein oder andere Szene leicht geschnitten oder verändert. Daher kann die Länge leicht variieren.

Makaveli: Ihr nennt euch also "Axas Team", hast du mir ja eingangs schon erzählt. Wie viele stecken dahinter und was macht jeder einzelne?
Dominik: Genauer gesagt heisst es AXAS Film Productions! Wir beschränken uns auf Machinima Filme d.h. Filme die in einer virtuellen 3D Umgebung gedreht werden! Die Mitarbeiter sind:
- Dominik als Producer,Storywriter,Regisseur
- Jan Schröder als Videoeditor
- Hendrik kaiser als Webmaster
- Rastaman als zweiter Videoeditor

Makaveli: Noch eine letzte Frage: Was plant ihr für die Zukunft? Ihr habt ja nun etwa ein Jahr an Miami Vice gearbeitet und seid fast fertig. Wird es einen zweiten Teil geben?
Dominik: Ob es einen zweiten Teil von Miami Vice gibt hängt davon ab wie gut er bei den Zuschauern ankommt! Geplant ist auf jeden Fall ein anderer Film über den hier aber noch nichts verraten wird.
Fill out this formular in order to register on GTAinside. After registration you will get access to additional functions like posting comments and your own favorite mods list! The membership is completely free.
Please fill out the whole formular and don't forget to enter a valid email address to be able to verify your account.