News
More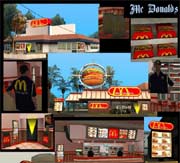 Das Wochenende neigt sich schon wieder fast dem Ende aber zur Aufmunterung haben wir euch nochmal eine ordentliche Anzahl an Downloads freigeschaltet:

CARS:
- HSV GTS Cabrio (GTA:SA)
- Honda S2000 (GTA:SA)
- 2006 Ford Mustang GT (GTA:SA)
- Nissan Skyline GT-R R34 (GTA:SA)
- Porsche 550 Spyder (GTA:SA)
- Dacia Logan Police (GTA3)
- Anhänger "Saw" -Bagger (GTA:SA) (->Trucks)
- Kenworth W900b (GTA:SA) (->Trucks)


MODS:
- Info -Tafel (GTA:SA)
- New Johnson House (GTA:SA)
- Mehr Autos auf den Straßen V.20 (GTA:SA)
- Renault Garage (GTA:SA)
- Mc Donalds -Mod (GTA:SA)
- Garage mit Graffiti (GTA:SA)

WALLPAPERS:
- LCS Wallpapers -Pack (GTA:LCS)

Viel Spaß ...
Fill out this formular in order to register on GTAinside. After registration you will get access to additional functions like posting comments and your own favorite mods list! The membership is completely free.
Please fill out the whole formular and don't forget to enter a valid email address to be able to verify your account.