News
More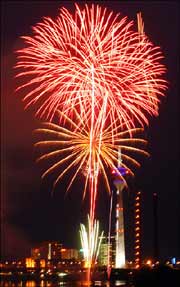 Heute ist mir die ganz besondere Ehre vorbehalten das letzte Update für das Jahr 2005 hochzuladen.
Aber eine Tragödie bedeudet dies natürlich nicht, denn morgen ist schon Silvester. Auf diesem Wege wünsche ich allen Besuchern von GTAinside.de einen guten Rutsch ins neue Jahr. Wir sehen uns 2006 ...

CARS:
- 1969 Buick Riviera GS (GTA:SA)
- RAB Bustextur für Citaro G (GTA:SA)
- Lamborghini Countach (GTA:SA)
- Porsche Carrera GT V2 (GTA:SA)

MAPS:
- New Harbour in San Fierro 1.0 (GTA:SA)
- Mount Chiliad Update v.1.1 (GTA:SA)

SKINS:
- Ghostbusters Tanktop (GTA:SA)
- Valencia c.f. T-shirt (GTA:SA)
- Eminem- Skin (GTA:SA)

MODS:
- Wolf Tuning (GTA:SA)
- Elia Tuning (GTA:SA)
- Mugen Tuning (GTA:SA)

SONSTIGES:
- Stundenpläne mit Zeiteintrag (GTA:SA)
- Zwei SanAn Stundenpläne (GTA:SA)

Bleibt uns treu ;-) ...
Fill out this formular in order to register on GTAinside. After registration you will get access to additional functions like posting comments and your own favorite mods list! The membership is completely free.
Please fill out the whole formular and don't forget to enter a valid email address to be able to verify your account.