News
More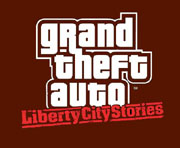 Während GTA-Fans in Amerika bereits seit letzter Woche ihr Unwesen auf der PlayStation Portable treiben, warten Europäer noch geduldig auf GTA Liberty City Stories. In einer Pressemitteilung äußerte sich Take2 Interactive nun erstmals offiziell zu dieser Verschiebung:
Take-Two is reducing its fiscal 2005 guidance to reflect several factors, including the movement of the launch of Grand Theft Auto: Liberty City Stories for the PSP™ handheld entertainment system in certain European territories from the fourth quarter of fiscal 2005 to the first quarter of fiscal 2006, due to unexpected delays in final product testing and submission. Shipments of the title have been made to the UK in the fourth quarter, with the title expected to ship in the remaining European territories in late November.
Der Titel wird nun also erst Ende November in Deutschland erscheinen. Begründet wird die Verspätung mit unerwarteten Verschiebungen bei der finalen Überprüfung des Produkts. Nun gut, kommen wir zum positiven Teil dieser News.
For Fiscal 2006, we are well positioned for the opportunities to extend our brands across the large installed base of current generation platforms, as well as next generation hardware including the two previously announced Rockstar Games titles for the PSP, one of which is a new Grand Theft Auto title.
Damit ist es also offiziell: Spätestens bis Oktober 2006 soll ein weiterer Ableger der GTA-Reihe für die PSP erscheinen! Ob es sich dabei um eine komplette Neuentwicklung oder "nur" um eine Adapaption von GTA Vice City handelt, ist bisher nicht bekannt.
Fill out this formular in order to register on GTAinside. After registration you will get access to additional functions like posting comments and your own favorite mods list! The membership is completely free.
Please fill out the whole formular and don't forget to enter a valid email address to be able to verify your account.