News
More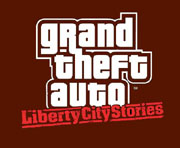 Mal wieder gibt es neue Informationen zum kommenden PSP-Hit GTA Liberty City Stories. In der niederländischen Variante des Offiziellen-PlayStation2-Magazins gab es ein kurzes Preview, das die Namen aller Gangs preisgab.

Folgende sechs Gangs werden in Liberty City auf der PSP unterwegs sein: Columbians, Yardies , South Side Hoods, Diablos, Yakuzas und die Triaden. Des Weiteren wurde erneut ein Veröffentlichkeitszeitpunkt genannt. Der Titel soll einen Monat nach dem Europa-Start der PSP (1. September) erscheinen. Der Oktober wurde ja bereits zuvor genannt und scheint einen realistischen Zeitraum darzustellen.
Fill out this formular in order to register on GTAinside. After registration you will get access to additional functions like posting comments and your own favorite mods list! The membership is completely free.
Please fill out the whole formular and don't forget to enter a valid email address to be able to verify your account.