News
More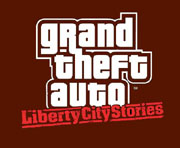 Spätestens seit dem Start von Xbox Live ist es nicht mehr nur PC-Gamern vorbehalten, Erweiterungen und Mods für das gewünschte Spiel runterzuladen. Bisher machte jedoch kein GTA-Titel auf der Konsole davon Gebrauch, weshalb Konsoleros nur über Umwege Mods genießen können, die PC-Spieler innerhalb weniger Minuten installieren können.

Beim PSP-Titel GTA Liberty City Stories soll aber alles anders werden, denn der kommende Action-Hit wird die Internet-Option der PlayStation Portable nutzen und das Herunterladen zusätzlicher Inhalte ermöglichen. Was uns genau erwarten wird, ist bisher nicht bekannt. Doch vieleicht erwarten PSP-Spieler nach und nach neue Fahrzeuge, Waffen, Songs oder gar ganze Missionen. Wir dürfen gespannt sein, wozu der kleine Kraftprotz in der Lage sein wird.
Fill out this formular in order to register on GTAinside. After registration you will get access to additional functions like posting comments and your own favorite mods list! The membership is completely free.
Please fill out the whole formular and don't forget to enter a valid email address to be able to verify your account.