News
More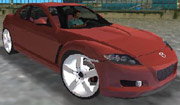 Natürlich erwartet euch auch heute nicht nur ein Update ;-) Hier die Übersicht der soeben freigeschalteten Downloads:

BIKES:
- SuperMoto (GTA:SA)

SKINS:
- Kurt Angel T-Shirt (GTA:SA)
- Coobie's 1st Tattoo Pack (GTA:SA)

CARS:
- Mazda RX8 (GTA:SA)

WAFFEN:
- Colt 45 silber (GTA:SA)

MODS:
- West Coast Bick Pack (GTA:SA)

Viel Spaß ...
Fill out this formular in order to register on GTAinside. After registration you will get access to additional functions like posting comments and your own favorite mods list! The membership is completely free.
Please fill out the whole formular and don't forget to enter a valid email address to be able to verify your account.