News
More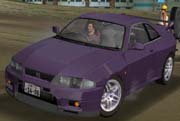 Trotz GTA San Andreas sollen GTA3 und Vice City nicht in Vergessenheit geraten und daher haben wir heute wieder frische Downloads. Darunter u.a. ein gelungener Skyline von Sin5k4. Hier nun die Übersicht:

CARS:
- Nissan Skyline GTR (GTA3)
- Ford Crown Victoria Latvian Police Car (GTA3)

MODS:
- Quicksave-Mod (GTA:VC)
- Latvian Road Signs in Liberty (GTA3)
- Latvian Train in Liberty City (GTA3)
- Rimi Supermarket in Liberty City (GTA3)

Viel Spaß.
Fill out this formular in order to register on GTAinside. After registration you will get access to additional functions like posting comments and your own favorite mods list! The membership is completely free.
Please fill out the whole formular and don't forget to enter a valid email address to be able to verify your account.