News
More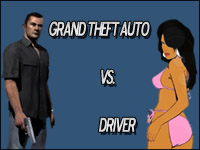 Unsere Partnerseite Driver3.net hat sich heute in einer Kolumne mit einem äußerst interessanten Thema außeinandergesetzt. Driver vs. GTA. Seit Jahren sind GTA und Driver die zwei großen Konkurrenten im Kampf um den Genre-Thron und mit Erscheinen von Driv3r im Juni und GTA San Andreas im Oktober kommt es dieses Jahr zum großen Showdown.

Welche Vorteile bietet also GTA San Andreas, und was macht Driv3r einmalig? Findet es heraus in Driver vs. GTA - Die ganze Wahrheit!

Fill out this formular in order to register on GTAinside. After registration you will get access to additional functions like posting comments and your own favorite mods list! The membership is completely free.
Please fill out the whole formular and don't forget to enter a valid email address to be able to verify your account.