News
More


So, nachdem Jan nicht mehr an der Seite mitarbeitet, werde ich nun auch einen Teil der News und Downloads übernehmen ...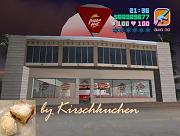 Ich habe soeben einen Mercedes und einen Audi Quattro geaddet, außerdem jeweils ein schönes Wallpaper für GTA3 und GTA:VC, noch 2 Skins und 3 sonstige (Textur-)Mods, wobei der Pizza Hut Mod von meiner Wenigkeit stammt ...
Fill out this formular in order to register on GTAinside. After registration you will get access to additional functions like posting comments and your own favorite mods list! The membership is completely free.
Please fill out the whole formular and don't forget to enter a valid email address to be able to verify your account.