News
Back


---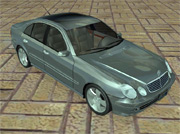 Zum Wochenstart gibt es auch mal wieder pünktlich ein Update für euch. Aber zuvor möchte ich noch auf die neue Funktion bei unseren "Latest Files" hinweisen: Dort sind nämlich nun die Updates der letzten 24 und 48 Stunden besonders markiert. Dies erleichtert euch die neusten Files direkt ausmachen zu können.

Nun aber genug der Information und zum Wesentlicheren dieser News:

CARS:
- 1969 GM TDH-5303 Bus v1.0 (GTA:SA)
- Iveco Military Convoy (GTA:SA)
- VW GOL GT 1.8 1986 (GTA:SA)
- 2003Mercedes Benz E500 (GTA:SA)

BIKES:
- Yamaha M1 2007 - C. Edwards (GTA:SA)

SKINS:
- Ajax T-Shirt (GTA:SA)
- Xzibit (GTA:VC)

MODS:
- Green Cafe (GTA:SA)
- Euro Cash Mod (GTA:SA)
- 72 EckoPark (GTA:SA)
- Polish Drift Speed Mania (GTA:SA)
- Better Guns (GTA:SA)
- Neue Doherty (GTA:SA)
- Deutsches Polizeirevier (GTA:SA)
- Ballas to Bloods, Groove to Crips (GTA:SA)
- Christina Aguilera -Hotel (GTA:VC)

MAPS:
- Little Haiti 1994 (GTA:VC)
- GTA SA Bac Map (GTA:SA)

TOOLS:
- ViceCity Tool Version 1.0BETA (GTA:VC)

COMICS:
- The Big Business Teil 2 (GTA:SA)

HELPWARE:
- IMG Tutorial Video (GTA:SA)

FLUGZEUGE:
- Hot Air Balloon (GTA:SA)

Falls es bei der Installation der Files zu Problemen oder Fehlern kommen sollte, könnt ihr wie gewohnt im Forum Hilfe erfragen oder mit der Board-Suche nach eurem Problem suchen.


Des Weiteren möchte ich alle nochmal an dieser Stelle darauf hinweisen ausschließlich unsere GTAinside.com oder GTAinside.de -Domain zu benutzen. Subdomains von gamigo.de werden bald abgeschaltet!
Recent News
More