News
Back


---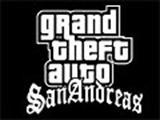 Seit geraumer Zeit wird bereits fleißig spekuliert ob es einen neuen PSP/PS2 Ableger nach Vice City Stories geben wird. Die Rede ist hier natürlich von San Andreas Stories, um welches Rockstar Games wie auch der Publisher Take2 bisher ein Geheimnis machten.
Kürzlich jedoch, ließ sich Gordon Hall, Chef von Rockstar Leeds, zu einer recht interessanten Aussage hinreissen:
"[Rockstar North are] amazing guys - they got the code from GTA III, Vice City and San Andreas up and running on the PSP in just weeks. Its phenomenal."
Offiziell wurde San Andreas Stories bisher seitens Rockstar Games allerdings noch nicht bestätigt, die neuen Erkenntnisse bringen dennoch etwas Licht ins dunkle, denn somit wäre ja schonmal bekannt, dass der Code von San Andreas bereits auf die PSP portiert wurde.
Es bleibt also weiterhin spannend ob und wenn ja, wann, GTA San Andreas Stories offiziell das Licht der PSP Welt erblicken wird...
Recent News
More